EXCLUSIVE VENUE HIRE IN CROYDON
Are you looking for a unique venue hire in Croydon? Impress your guests and create lasting memories at The Warren, a Grade II listed manor house events venue set in 22 acres of picturesque parkland gardens.
Whether you're organising a private party, a corporate function or a wedding celebration, The Warren provides a beautiful setting, timeless charm, modern amenities, and a friendly team to ensure a memorable experience for you and your guests.
The Warren's versatile function rooms each offers a unique ambiance which can be tailored to your specific event needs through layout and decorations.
Our experienced events managers are on-hand to work closely with you to bring your vision to life, ensuring that every detail of your event is meticulously planned and executed, taking the stress away and allowing you to focus on your guests and enjoying your event.  
Celebrate Special Moments with Party Venue Hire in Croydon
At The Warren, we understand that finding the perfect hall hire venue for your special event can be a daunting task. That's why we're here to help! Whether you're planning a small get together or a large celebration we offer tailored venue hire services to meet your specific needs.
With a range of stylish and adaptable rooms, The Warren's party venue hire in Croydon caters to events of all sizes and style to host any special occasion, from milestone birthdays to elegant weddings, from unforgettable anniversaries to seasonal parties.
Select from a large banquet hall, or a more modest function room, or a cosy space for an intimate function; The Warren has a space that will be perfect for your event.
With tailored event packages, a dedicated events planning team, top quality amenities, and a selection of mouth-watering menu choices, The Warren is a perfect choice for party venue hire, for a special and memorable experience for you and your guests.
Business Success with The Warren's Corporate Venue Hire
Located away from the hustle and bustle in 22 acres of gardens and parkland The Warren is an ideal place to focus on business. Offering adaptable meeting spaces, supporting technology, a friendly atmosphere and comprehensive services for your event's success, the Warren is a perfect venue for your corporate needs.
Designed to accommodate a variety of professional functions, from small sales team trainings to large-scale conferences, The Warren provides the perfect space for productive and engaging meetings.
Customise your event with flexible room configurations, from theatre-style arrangements to elegant boardrooms, and benefit from features such as state-of-the-art audio-visual equipment, telephone conferencing facilities, interactive white boards and high-speed Wi-Fi access.
Our expert event management team and in-house chefs will look after all your guests needs leaving you to focus on your business objectives.
With an unwavering commitment to quality and efficiency, The Warren delivers the ultimate professional venue hire in Croydon for any corporate events.
The Warren's Function Rooms
We offer six halls and meeting rooms, which can accommodate from 18 to 350 guests.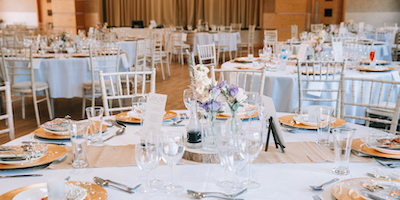 The Coney Suite is our main function room. It can host from 180 – 350 guests, and benefits from access to a secluded garden.
It is ideal for larger parties and as a larger conference centre.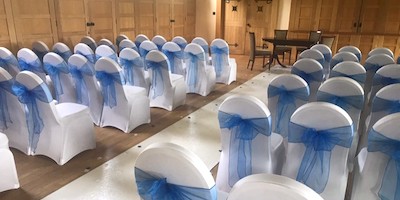 The Hobbit Suite is ideal for medium sized events, accommodating between 50 -150 guests.
The Hobbit Suite is more secluded with its own private entrance, and overlooks the beautiful gardens and playing fields.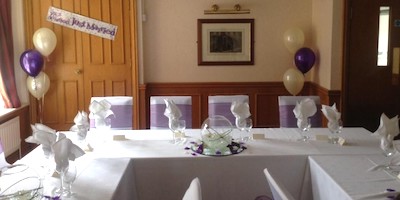 The Wickhams Room hosts from 30 – 50 guests and is ideal for a larger meeting room or more intimate party venue such as for a christening. The space is divided by three small steps which can be ideal if delivering a presentation or speech or for the wedding top table. It also boasts a roof terrace leading off it.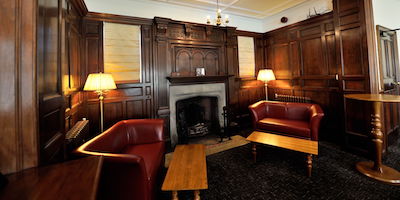 The Hayes Room accommodates from 24 – 50 guests. The original wood panelled walls add an air of class and elegance to this lounge, and the room gives out onto a patioed area and The Warren gardens.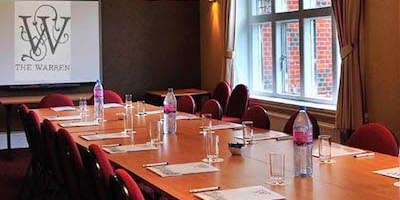 The Conference Room is ideal for 20 – 25 guests depending on the layout. It is perfect for a meeting room or an intimate space for a micro-wedding or smaller events.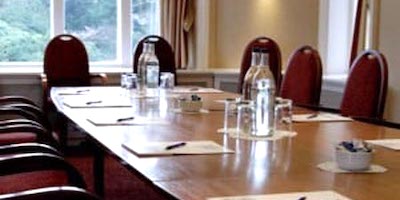 The Committee Room can accommodate 18 – 20 guest and offers a wealth of resources to help any business meeting go smoothly.
Convenient Accessible Location
In addition to aesthetics and service, choosing the right venue also needs to consider accessibility and convenience. Our location near Croydon in Greater London offers easy access for your attendees, with ample parking and excellent transport links.
For those coming from Croydon and surrounding areas such as Thornton Heath, South Croydon, Bromley, South Norwood, and other areas of south London, The Warren is only a few miles drive from the town centre and it is also served by local busses. Those coming from or via central London, The Warren is serviced by Hayes station, only 10 minutes walk away, which connects to London Bridge and on to London airports for those coming from outside the UK.  If you are driving from Kent or Surrey, or further afield in England, The Warren is just 9 miles from the nearest M25 junction, and the venue offers 78 parking spaces as well as for disabled.
Why Choose The Warren for Your Venue Hire In Croydon?
The Warren is a premier choice for venue hire in Croydon, offering an exceptional array of spaces and services for both personal celebrations and professional events.
Whether planning a small birthday party, a large staff Christmas party, a wedding reception, or a team building away day, you'll experience the blend of charm, modern facilities, delicious cuisine, and attentive staff at The Warren.
Historic country manor with stunning gardens
Versatile event spaces for any occasion
All-inclusive packages for stress-free planning
Exquisite cuisine tailored to your needs
Dedicated and experienced events team
From intimate gatherings to grand affairs, trust us to create an unforgettable experience that will leave a lasting impression on you and your guests. We have been hosting events for customers from throughout Bromley, Croydon, south east London and Kent for over 30 years. 
Whatever your next event type, choose The Warren for your Croydon venue hire and create cherished memories in a superb venue.
Is there a minimum number of guests required to book The Warren for a private function?
No, we cater to a wide range of events, from intimate gatherings to large-scale celebrations, and our venue rooms can accommodate from 18 to 350 guests.
Can I visit The Warren before booking it for my event?
Yes, we highly encourage you to visit The Warren before making a booking. Our team will be delighted to show you around the venue, discuss your event requirements, and answer any questions you may have, to ensure The Warren is the right choice for you.
Can we hold our wedding ceremony and reception at The Warren?
Yes, you can hold your wedding ceremony and reception at The Warren. Our rooms are licensed for weddings and civil partnerships, and we offer bespoke wedding packages for a personalised experience to make your day truly special.
Do you offer special corporate packages?
Yes, we offer a range of corporate packages for events such as conferences, board meetings, team-building days, product launches and much more. Our experienced team can assist you in tailoring a package to suit your specific needs and ensure your event runs smoothly.
Are there any additional charges for technical assistance and setup?
No, our dedicated and friendly staff will ensure that all aspects of your event are taken care of, including setup, service, and technical assistance with our equipment. Let our team know of any special requirements you may have when making an enquiry or visiting The Warren, to ensure your venue hire in Croydon with us runs smoothly.
Address
MP The Warren
Croydon Road
Hayes, Bromley
Kent, BR2 7AL
Email
enquiries@mpthewarren.com