The Hayes Room is ideal if you are looking for a place to hold a smaller and more intimate event, whether it's corporate, a small party or any other private function.  It can accommodate up to 50 guests, depending on the desired layout and configuration.
The meeting room is located on the ground floor of the grade II listed building and offers character and history.  The wood panelled walls will give your event an instant air of class and sophistication.
The large window overlooks the bowling green with doors opening out onto an umbrellaed patio and garden, extending the area available, weather permitting.
This stylish meeting room close to London will Impress your clients. Fully equipped with a large screen and projector to enable you to make a presentation easily, we also have laptops available to use.
Free WiFi is available throughout the building for you and your guests to use during your corporate event.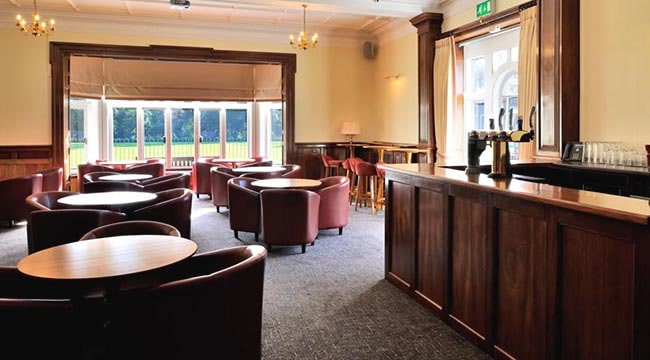 The Hayes room near Bromley, Kent is an ideal location to hold your private function, wedding or any private function, party or event.  It has a unique bar made from the recycled snooker tables taken from the room.  The impressive wood panelling is a feature that gives the room an air of grandeur. The outside secluded patio area is the ideal location for photographs and drinks with your guests.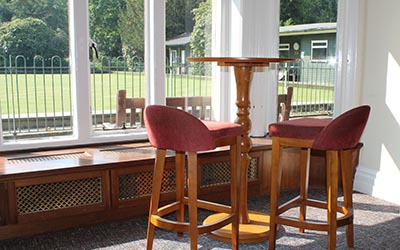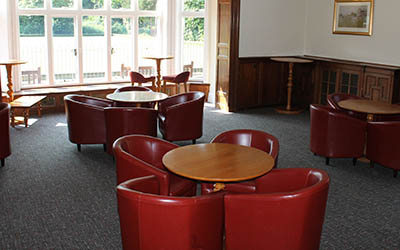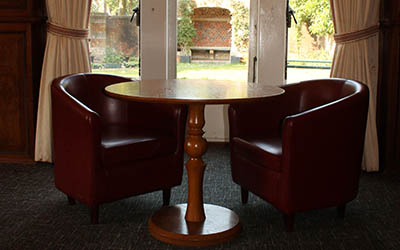 The Hayes room can be set up in different layout configurations, as required:
Cabaret Style – chairs placed behind and to the sides of a table all facing the front of the room
Classroom Style – chairs placed behind a table all facing the front of the room
Theatre Style – no tables with chairs in rows, facing the front of the room
Party Style – tables and chairs placed around the room, less seating and more standing/ dancing area
The room can accommodate up to:
Cabaret Style – 24 Guests
Classroom Style – 30 Guests
Theatre Style – 40 Guests
Party Style – 50 Guests
The Warren offers an extensive range of food, from snacks to buffets to full waiter service banquets, all freshly made with local produce whenever possible. However, should you or your guests have a specific request please let us know as our team of chefs are able to accommodate the majority of requests.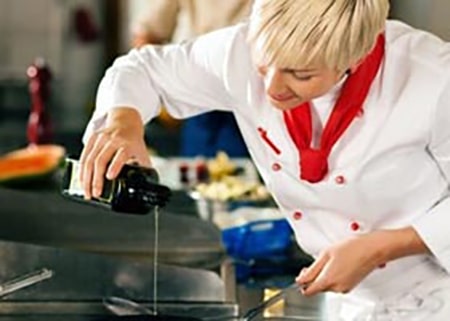 Address
MP The Warren
Croydon Road
Hayes, Bromley
Kent, BR2 7AL
Email
enquiries@mpthewarren.com