Set in 22 acres of beautiful Kent countryside, within easy reach of London, The Warren is one of the most unique and versatile venues in the South East. A private members club for retired Metropolitan Police officers, The Warren also offers corporate client a fantastic selection of event spaces, a great choice of facilities and an unbeatable location.

We are open for Business…
The Warren has some of the most sophisticated and up-to-date meeting rooms and conference facilities in the whole of South East London. We cater for requirements from small meeting rooms to conferences of up to 300 people.
Time and again our events management team cater for our clients regular and new, and help them to ensure they get exactly what they require from our amazing location.
So much so, that we have recognised the need to provide a facility especially for our Business clients, from small local businesses to larger corporates.
Planning an event, celebration or party? The Warren is the perfect venue for up to 300 people. Each event is tailor made and carefully planned with you to ensure that every detail is perfect. A day both you and your guests will always remember. At the Warren, we are able to provide several different venues for private hire for any special occasion – from weddings & civil ceremonies, to celebrations of all kinds from christenings through to a private family occasions.
At the Warren, we can provide several different venues for private hire for any special occasion – whether you are marking a special birthday or anniversary; celebrating a confirmation or bar mitzvah; mourning the passing of a friend or family member; or celebrating weddings & civil ceremonies.
The Warren will provide you with the perfect venue. Celebrations of all kinds are our speciality, choose from an intimate restaurant through to up-scale dinner dances in The Hobbit or Coney Rooms.
Perhaps you'd prefer the Wickham Suite or the Hayes Room – with so many options, there is bound to be a perfect room for you.
The Warren is a large country house built in 1882 by Walter Maximilian de Zoete, a Dutch banker. It stands in 22 acres of quiet gardens, woodland and playing fields. Its peaceful and rural setting belies its location less than 2 miles from the hustle and bustle of Bromley and easy access to Croydon, London and beyond.
Here is some of the unsolicited feedback we're had from visitors….
Super work, guys, on our recent product launch. The consensus was it all went off without a hitch. I know Gary our MD wanted to give Carol a special mention for the extra efort she put in.
Tracy James
I was on leave yesterday, hence the tardiness of our thank you to you and your team for your professionalism and helpfulness, as well as willingness to accommodate our requests, in the run-up to and during our team event on Tuesday. The venue was perfect, food delicious and plentiful, bar staff efficient and helpful, technical equipment and sound (bar one mic which had run out of battery) more than suitable, and Tim an amazing support on the night. It was a great relief just to be able to turn up and know that everything was prepared for as we had requested. We all very much enjoyed the event and the Warren is firmly in our sights for our next team event.
Thanks again Carol, it has been a pleasure dealing with you.
Kind regards,
Denise (on behalf of the whole team), Direct Line Group

Just a quick note to say thanks for the support and general admin you did for our Exhibition. Feedback from the exhibitors was great and everyone was very happy. Many thanks. We'll be in touch in due course about the next event.
Andi Grayson
Thank you so much guys for the help and support with my wedding plans. The whole thing went perfectly and I had been SOOO anxious. Special thanks to Carol. Melani Beguin
Just wanted to say a really big "thank you" to you both for all your supporrt and help in making our wedding day go so smoothly. We had a fantastic day and everything went extremely well. Perhaps we could ask you to pass on our thanks to the other organisers who provided such great support also, incl. Mike on the day.
We will certainly recommend The Warren to anyone else who wants to organise a party or celebration.
Once again, many thanks.
Ron & Julie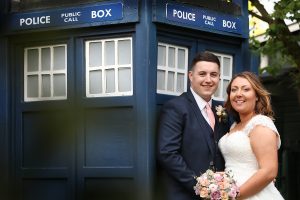 I've used the Warren several times now for meetings away from the office. It is a perfect location for us – such a peaceful and relaxed setting to focus on the business at hand, without the constant interruptions that happen in the office. Dillian Breakspear
The Coney Suite is an ideal place to hold that special function and invite friends and family.  This room has a 14 x 10 metre dance floor, a stage for the disco or band to entertain your guests.  The long bar is located in the entrance to the room where there is some additional seating.  The colour of the lighting can be changed so ensure you have the ambience you are looking for.
200 seated meal  |   300 informal
If you are holding a party or wedding the Hobbit Suite  has a spacious bar at one end of the room with views across the grounds towards the beautiful grade 11 listed building and a 9 x 8m dance floor at the other – ideal area for your guests to dance the night away.
60 seated meal   | 150 informal
If you are looking to hold a party with around 50 guests the Hayes Room is the ideal place.  The doors to the side open onto a patio area with a large umbrella to shield you from the sun (or rain !!).  This room has a lot of character and history.  Originally a snooker room, the tables have been dismantled and have been recycled into a bar, what a great talking point for your guests!  The large window overlooks the bowling green.
50 informal
The Wickhams Room is ideal for smaller functions or parties.  It can easily accommodate x people for a sit down meal or alternatively a buffet can be served.  There is a small bar which is located close to the entrance to the room with a separate area to sit and chat or alternatively take in the views on the small roof top patio.  The room itself is divided into two areas by a three small steps.
40 seated meal   |   55 informal
The Committee Room is fitted with an interactive board and hearing loop.
The room also features Wi-Fi connection to internet, with a laptop available on request, as well as a telephone conference facility.
The room is multi purpose and will accommodate:
16 boardroom  |  20 classroom |  30 theatre
This room has recently been refurbished and is fitted with an interactive board and has Wi Fi connection to the internet. There is a wide screen TV for the showing of DVD's. The room is fitted with a hearing loop.
We also have a computer available for use if required as well as a telephone conference facility. The room is multi purpose and will accommodate:
20 boardroom  |  20/30 classroom |  30/40 theatre
Address
Metropolitan Police Hayes Sports Club,
Croydon Road
Hayes, Bromley
Kent, BR2 7AL
Email
enquiries@mpthewarren.com
Metropolitan Police Hayes Sports Club Ltd.,
The Warren,
Croydon Road, Hayes, Bromley BR2 7AL
Telephone: 020 8462 1266