THE WARREN BAR & CONSERVAORY
The Warren Bar is open to all police officers, police staff and our members. 
Originally the Lounge and Drawing room of the manor house before it was converted into a lounge and bar area in the early 1980's.   It still retains the original wood paneling and tapestries which date back to 1882.  If you look carefully you will notice some dates on the wood paneling above one of the large fireplaces, to this day we do not know what this represents.
Today you can enjoy using The Bar to relax with friends and family whilst overlooking the extensive grounds.  The patio area with its large sun umbrellas surrounds the bar and conservatory and is ideal for families to relax whilst the sun shines.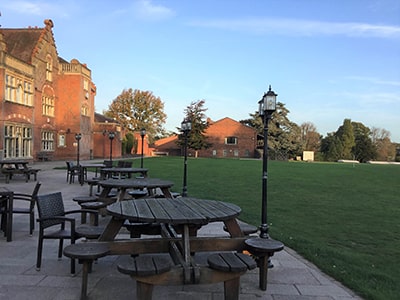 The original Conservatory was built in the early 1900's and extended in 1997 to create an additional seating area for our members to enjoy breakfast and lunch.  A beautiful spacious area with plenty of natural light overlooking the bowls green and children's play area.
Today breakfast and lunch are served in the Conservatory and it is widely enjoyed by members and their guests.  It's also the ideal place to relax over an afternoon tea and cake and enjoy watching a game of bowls.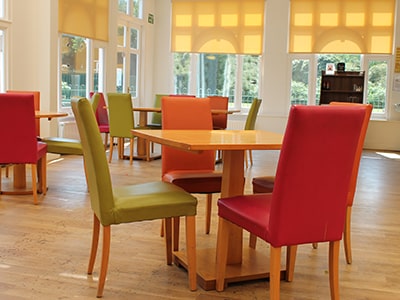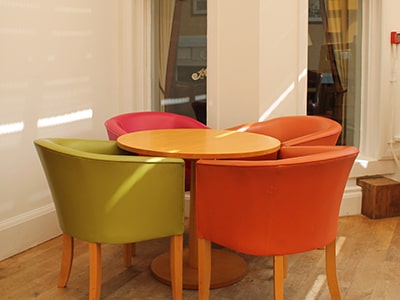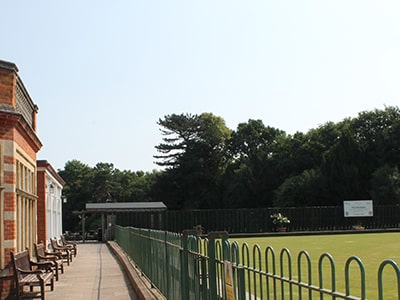 Why not enjoy some of our delicious food in The Warren Bar or Conservatory? There's an extensive range to choose from for breakfast, lunch or dinner. Vegetarian, vegan and gluten free options are available and our chefs always try to accommodate any special dietary needs.
Address
Metropolitan Police
Hayes Sports Club,
Croydon Road
Hayes, Bromley
Kent, BR2 7AL
Email
enquiries@mpthewarren.com