If you are looking for a small meeting room in Bromley, Kent the Committee Room is the ideal location.  This small meeting room is usually set up with a central table for you to host a boardroom style meeting although the configuration can easily be adapted to suit your personal requirements.
Located on the first floor of this Grade II listed building, access is gained using the sweeping staircase although a lift is also available.
It offers a wealth of resources to help make any business or board meeting a success.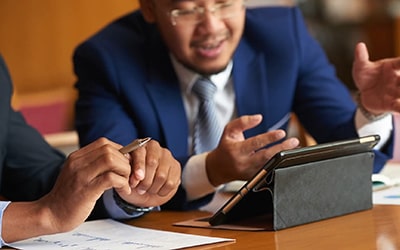 To help make your business meeting or corporate event run smoothly at The Warren you have access to a laptop to use along with the screen and projector.  There is an interactive board and if you need to hold a telephone conference you can do so easily using our specialist telephone. The small meeting room is also fitted with a hearing loop.
Addditionally, free WiFi is available throughout the building, and tea and coffee can be served in the room along with lunch if required.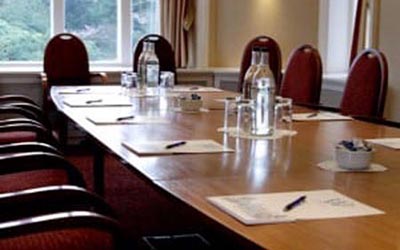 The Committee room has the ideal set up for board meetings 
Theatre Style – no tables with chairs in rows, facing the front of the room
Board Room Style – chairs placed around one central table
Civil Ceremony/Partnership – Registration of Civil Partnerships & Solemnization of Marriages
The room can accommodate up to:
Theatre Style – 18 guests
Board Room Style – 18 guests
Civil Ceremony/Partnership – 20 guests
The Warren offers an extensive range of food, from snacks to buffets to full waiter service banquets, all freshly made with local produce whenever possible. However, should you or your guests have a specific request please let us know as our team of chefs are able to accommodate the majority of requests.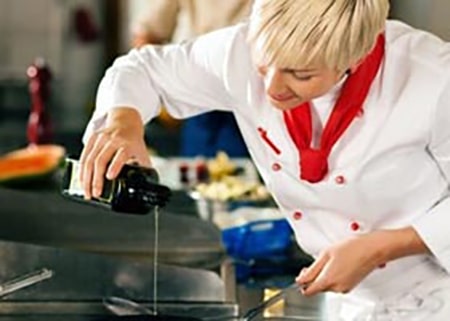 Address
MP The Warren
Croydon Road
Hayes, Bromley
Kent, BR2 7AL
Email
enquiries@mpthewarren.com